Let us help you get your book out there!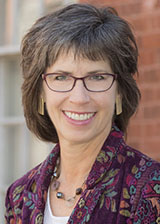 Lynne Damianos
Principal Photographer/Project Manager
Lynne provides distinctive photography of the built environment, products/artwork, and people for business. She believes that photography is a collaborative process with her clients, and takes details seriously. Photography is her passion.
Lynne is an active educator, presenting a wide variety of custom photography and Photoshop seminars designed for professionals and students. She is a faculty member of Keefe at Night and Tri-County Continuing Education Program. She was an Artist-in-Residence at both Holliston & Framingham, MA High Schools as part of an Integration Technology Grant from the Massachusetts Department of Education titled "Capturing Architecture Past and Present." She continues to add to her series of personal NatureScapes and BuildingScapes images, which have been exhibited in a variety of group and solo shows.
Lynne has published two of her own books: The Bancroft Building & Its People and The Saxonville Mills, and now offers publishing services to others through her sister company, Damianos Publishing. She also enjoys kayaking, yoga, hiking and hand bell ringing ("bell therapy").
Lynne discusses her business in this short video produced by Radio Entrepreneurs.
Education
BS, Professional Photography – Rochester Institute of Technology
New England Institute of Professional Photography
Maine Media Workshops & College
Awards and Honors
Best of Show & Best of Advertising (CIPNE)
Kodak Award of Distinction
Kodak Gallery Awards (3)
Fujifilm Masterpiece Award
ASMP Big Picture Award
Best of Show: Commercial Category (CIPNE and PPANE)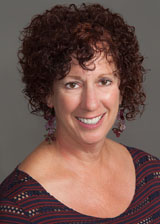 Lisa Breslow Thompson
Principal, Lisa Thompson Graphic Design
Lisa has 30+ years of design and art directing experience, managing all aspects of the creative process, from concept to completion.
Whether working with non-profits, small business owners or large corporations, Lisa adheres to the simple design aesthetic that "less is more." She is expert at cutting through the clutter to produce clean and clear communication where both form and function are of equal importance. Lisa can create a brand new identity for your business, or polish your existing materials to make them shine. She has extensive experience with corporate identity and logo design, book design, as well as a variety of promotional and marketing materials.
Lisa graduated from the University of Massachusetts in Amherst with a BA in Political Science. She continued her education at New England School of Art & Design with a concentration in Graphic Design. She continues to explore her creative passion with studies in fine art and painting. Her artwork may be viewed on Facebook.
Together, Lisa and Lynne offer their clients creative consultation, design services, photography, and project management.
Heather Tomkinson
Bookkeeper
Heather Tomkinson has been the bookkeeper of the Damianos Photography team since 2002. Her background is in Communications and Photography, and she previously worked in Boston for six years as a studio manager. Heather is a big fan of the fine art photography of Duane Michals and was lucky enough to meet him.
Recently, Heather graduated from the massage and bodywork program at the Kripalu Center for Yoga and Health, but she continues on as the keeper of the books because that is the dharma of her left brain. When not doing bookkeeping, massage or volunteer work for the Worcester Art Museum. Heather enjoys cooking, traveling, and rearranging the furniture in her tiny little home.